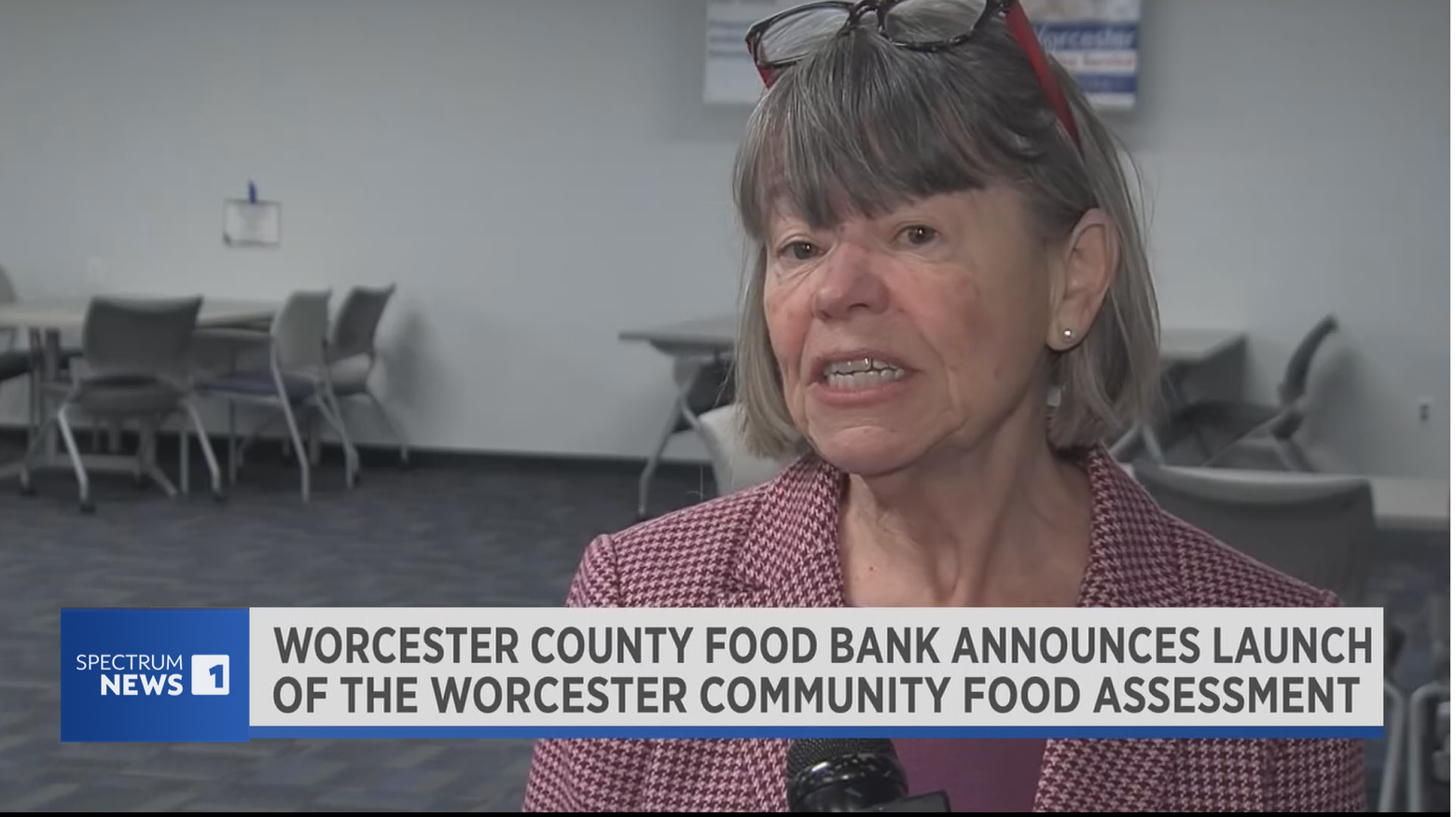 Worcester Community Food Assessment Launched
On May 19, we announced the launch of the Worcester Community Food Assessment at an event hosted by Worcester County Food Bank. The event featured a panel discussion of food insecurity in Worcester and an explanation of the Community Food Assessment — what it is, why we're doing it, and how it will be done. Speakers on the panel included U.S. Congressman Jim McGovern, Massachusetts Senator Ann Gobi, WCGB CEO Jean McMurray, CFE co-directors Casey Burns and Gina Plata-Nino, Amy Borg from the UMass Chan Prevention Research Center, and David Cruz of the Worcester Regional Research Bureau.
The panel spoke on the state of security in Worcester, the challenges the city faces, and the importance of understanding how and where people get their food, as well as the barriers they may face to accessing adequate, affordable, healthy foods for themselves and their families. The Community Food Assessment will collect data about those things from people who live in the city, and make it available to providers and others working to provide more food resources for city residents. It will be useful, for example, for choosing sites for new retail food markets by providing data on which neighborhoods will be best served by those markets.
The Worcester Regional Research Bureau previewed their updated story map, "Is Worcester Food Insecure?" at the event. Highlights of their report are included in the slide presentation below.
View the Slideshow Presentation
Take the Community Food Assessment Survey
The group will be collecting data through mid-October. The survey is available online in eight different languages. Learn more about the Community Food Assessment and take the survey at the FoodHelpWorcester website.